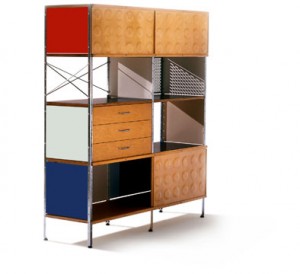 When we hear "self storage units", the first think that comes to our mind is a square compartment just right to fit our equipments and furniture. What many people don't know is that there are types of self-storage units that fit their needs whether you want to store your boat, a private closet to store your documents or old clothes or just an extra space to hold your unused furniture and clutter at home.
Self storage facilities in Sydney offer different options to meet your needs. Units come in varying sizes and are divided within the facility into individual rooms, cells, plots or pods. You can rent it either for short or long periods.  Here are the different types of self-storage units that should help you choose for your needs.
Outside Storage
This is perfect for people who want to store large items like tractors, cars, dirt bikes, boats, etc. Generally, these are covered units partitioned by wire mesh.
Drive-Up Storage
This type has varying sizes from 10-foot wide by 10-foot deep or 10-foot wide by 15-foot deep. Heights vary between facilities. Usually, they look like a garage and is located in a big facility that may include several rows of buildings divided into numerous units. Customers can easily pull their car right up to the door of the unit to drop off or pick up their items.
Indoor Storage
You have to enter a building and pass through a security check before you reach your indoor storage. Inside, you will find pods in varying sizes—some as small as a drawer or as big as a closet. Dollies may be provided to help you move your items. This type is usually temperature-controlled so your unit's location is important. Consider the location of your pod—if it will be too cold in the winter or warm during summer.
Mobile Storage
This type is perfect for people who are renovating their homes and have no place to put their furniture for a short time. Mobile storage companies will deliver the pods into your address and leave it there for an agreed amount of time. The units look like small train cars and come in different sizes. Or if you are relocating, you can have the unit at your house and fill it out then they will just come and move it to their storage facility. These are often stacked on top that is why you have to call at least two days in advance so that the company can properly arrange your unit.
In looking for the right storage facility in Australia, you must consider your budget, the type of security you want, if you need climate control and if it easily accessible. Always talk to the management so that you will be on the same page regarding payment, insurance and security.