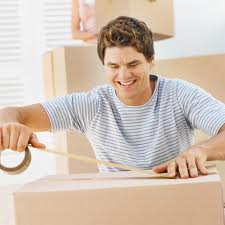 In Australia, we all know that storage units are best for storing equipment, furniture and etc. and that we won't need or use it on a regular basis. But just like packing when you are relocating, it is important that you pack your storage facility properly to maximize the space.
Here are some tips in storing in your items in your storage unit
Preparing Your Storage Unit
Before putting your items in your rented storage facility in Australia, you should visit and prepare it first so that you won't cram come storing day. Placing plastic sheeting or cardboard on the floor will not only keep the area clean; but it will also help in sliding the boxes and furniture along the floor.
And although most storage units in Australia are temperature-controlled, it is better to ask the representatives if there are or will be issues about climate control. In this case, you may want to put deodorizers and vermin bait in the unit to keep out smells or rodents.
When placing the boxes in the unit, it is advisable that you place items that you want to get to often close to the entrance. Put computers, electronic equipment and power tools at the back. Also, always consider an aisle for walking.  You should also put heavy boxes at the bottom and the lighter ones on top.
Breakable Items
When packing breakable items, wrap them in old newspaper or bubble wrap and place them inside furniture drawers instead of boxes. This should be your SOP if you don't want any broken or missing parts in your valuables.
Additionally, you should also put clothes or newspapers around the edges of the furniture drawers so that the items will not move while in transit. If you are storing heirloom pieces, use wardrobe boxes as holders and secure it in a bubble wrap. After that, you should cover it in plastic to avoid dust and other elements from getting in.
Outdoor Equipment
When placing outdoor equipment in your unit, gather them together in one side and before storage, drain any fluids. Do not store paint, chemicals and combustible items in your unit. Store lawn tools in a trash can and avoid putting items in garbage bag. Tie hoes, rakes and shovels together.
Remember, the key in maximizing the space in your self-storage unit in Australia is through planning in advance, proper equipment packing and strategic placing of boxes.