The semester just ended, and perhaps you're among those eager to leave your parents' home and be a man and woman of the independent world. Now that you have earned your degree and got a few weeks free to enjoy the transition between school life and career life, you are probably listing in your priorities in life now to get your own flat.
So, before your big adventure into the so-called real world, consider this guide as you plan your next move: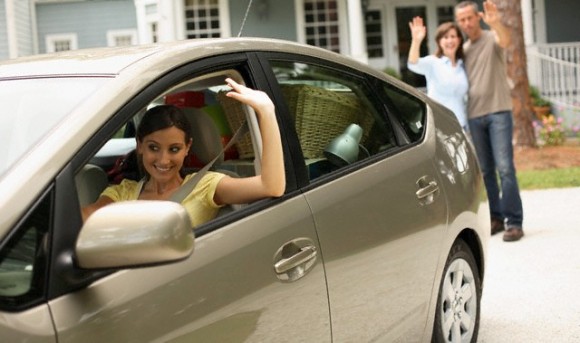 Find the right people
Now that you have decided on leaving your nest in your parents' home and you can no longer go back to your university dorm, you should consider how you would live your independent life. Would you really live on your own, or would you consider having roommates? By having roommates in the form of your relatives, friends, or even strangers that you met online, they would be helpful in splitting the living cost, the chores, and items that you would need in your new home. However, it could also be risky when it comes to the diversity of your personalities that may lead to complications.
Find the right place
As you lead your new life and move out for the first time, your first home will always be special so make sure that you will be getting the place of your dreams, or something close to it. View advertisements and drive around in your preferred neighborhood, and list the places that meet your requirements.
Find your finances
In a recent study from the Melbourne Institute's 2013 Working Paper series, young Australians are said to go out without food and borrow money to survive when they moved out of home. In order to avoid this, you should have already prepared your budget plan before even moving out.
 Gather your resources. Have you saved enough during your part-time stint in college? Ask your parents. They can either give you a pin money or help you gather resources that could last you at least 3 months in the real world. Make a budget on how much you would be spending on your necessities and stuff that you would buy once you have moved out.
Find your things
Before even thinking about filling your new home with your dream items, look at your childhood room first. List the items that you could still use and bring to your new flat such as your bed and old desk, make the most of out your toys and other things by selling them, and, as a courtesy to your parents, don't leave any junk behind.
There are fresh graduates who don't want to burden their family by bringing stuff over and relocating them in another place so they use self storage facility. It would also do you good to find a cheap storage in Sydney or in other nearby areas. Once you have accomplished your checklist, add your roommates' (if you have any) things and the items that you really need in your place right away. 
Now that you have chosen to fly on your own, good luck in establishing an independent life.