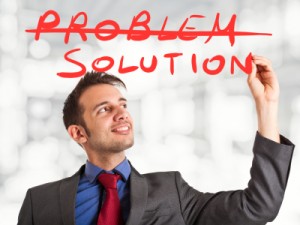 Self-storage has brought many benefits to many Australians. Because of this industry, people can now easily store their possessions—i.e. luxury items, furniture, etc.—without having to worry about clutter and space.
Some people have a hard time parting with their possessions because it has sentimental value that's why they resort to self-storage; while some need it because they are relocating to a new place and their current furniture does not fit into their new homes. No matter what their reasons are for needing self-storage, it is undeniable that it has its benefits.
Sydney Cheap Storage gives you five benefits of using self-storage:
Affordable Prices
Storage units in Sydney are relatively affordable compared to others; with as low as $123 per month—now, this may seem steep to others but it is definitely worth it considering it holds some of your precious belongings. There are leasing options as well that you can choose from whether you sign on for a week to week basis or opt for long term storage policies which do not terminate until you are ready to remove everything.
Also, there are some companies that offer additional benefits and discount for people who pay in advance for longer periods of time.
The Units Are Temperature-Controlled
Unlike attic or basements that acquire mold and dust over time; most self-storage units in Australia are temperature-controlled. The benefit of using temperature-controlled units is that you can store anything as long as you like. Additionally, your possessions are safe from unregulated hot and cold temperatures or natural elements like flood, fire or extreme weather changes.
Storage Space for All Sizes
Typically, in Australia, the average storage space is 5 x 5—this is actually big enough to store boxes or crates while larger ones can hold bigger furniture, motorcycles, piano, etc.
Storage spaces are offered in all sizes that will best fit your need. The monthly rental is dependent on how small or big the space is.
Storage Units Are Safe and Private
One of the top advantages of self-storage is added protection and security. Most cheap storage facilities in Sydney have 24-hour security cameras on the premises and are equipped with hi-tech bolted tight locks and padlocks which only the renter knows the password.
Added Moving Services
We at Sydney Cheap Storage do not only store your possessions but we also have additional services like cleaning and packing your belongings. We also do inventory for you which eliminates stress and hassle for you.
If you are looking for cheap storage company in Australia, call us and we'll be glad to give you an obligation-free quote.