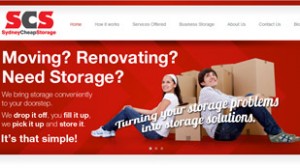 There are many storage facilities is Sydney, but more so in Australia. But finding the best storage facility can be daunting as the choices can be overwhelming. The key in looking for the best storage company for you is first, take a deep breath then hover over the Internet and look at your choices. There are a lot to chose from but let us give you five reasons why Sydney Cheap Storage is best for you.
#1 We Have The Best Prices
For as low as $123 a month, you can have you own self-storage module and we guarantee to beast any estimate in the market by 10%. And if you feel like upgrading to a bigger unit, our representatives can easily advise which units will suit your needs; otherwise, we have smaller units that you can choose from. Either way, you get the best value for your money. That is why when we say that we provide the best services at the best prices, you know that you can take it to the bank!
#2 We Protect Your Belongings form Unexpected Hazards
Sydney Cheap Storage is known for the mantra that "what and how you put it in will be the same as when you want it out". But let's be honest, accidents and hazards can always happen. That is why, we have taken the initiative of giving our customers a broad coverage insurance plan that will protect their belongings from theft, fire or flooding.
#3 We Also Offer Storage Solutions for Businesses
We not only offer storage solutions for individuals in Sydney but we also specialize in high security document storage for small to huge companies with a complete turnkey solution. Our Professional Appraiser can give you an obligation-free quote after evaluating your business storage needs.
#4 We Are Available Anytime!
We made sure that whenever you want to access your module, you can do so! We have convenient schedules so that you can open your self-storage unit whenever necessary.  Just give us three days notice and we'll have your unit ready for you.
#5 Load it, Lock it & We'll Do the Rest
With our Economy Service, we deliver a portable storage module right in your doorstep, depending on your needs; it also has protective padding that will secure your belongings in place during transport and the rest assured that we will deliver and lock it up on our secured, waterproof and alarm-monitored warehouse.